One of the greatest benefits of being part of the MSU Alumni Association is the opportunity to connect with Spartans across the globe. MSUAA encourages regional clubs to host networking events to give local Spartans a chance to advance their careers. The San Francisco Bay Area Spartans club has been a proud supporter of this effort, hosting events at LinkedIn HQ in Mountain View, CA in 2013 and at Google's San Francisco offices in 2014. This year, we are excited to announce that our networking event will take place at Eventbrite HQ in San Francisco.
Details
Please join us at Eventbrite's San Francisco headquarters on April 16, 6:30 – 8:30PM for a great opportunity to network with your fellow Michigan State alumni! We will have special guests in attendance, and serving appetizers, wine, beer and sodas to all our guests.
Tickets are $15 each and are available for purchase here.
Featured Speakers
The second half of the event will feature alumni sharing their #SpartanStories. Join us for a fantastic evening of Spartan fellowship, great wine and inspiring stories.
| | |
| --- | --- |
| | Mike Bailen, Director of Recruiting at EventbriteMike will give a brief welcome to Eventbrite HQ to our alumni and a little bit about the partnerships between colleges and Eventbrite. |
| | Ken Stanecki, CFO at Round Table PizzaKen will be sharing his Spartan story about our scholarship fundraising effort from the perspective of an alumnus and a Bay Area parent who currently supports his child at MSU. |
| | Cory Waltz, UC Berkeley PhD student in nuclear engineeringCory will be sharing his Spartan Story about the opportunities he had at MSU including his work at the National Superconducting Cyclotron Laboratory, studying abroad in Europe, interning around the U.S., and how these opportunities provided further outreach in the physics and engineering fields. |
| | Kyle Pollock, San Francisco City ImpactKyle will be sharing his Spartan story of a journey from campus to a career in community service giving help to inner city Tenderloin residents. |
| | Megan Gebhart, Recruiter at Airbnb and Author of 52 Cups: Inspiring and Insightful Stories for Navigating Life's UncertaintiesMegan will be sharing her Spartan story of a journey from campus to traveling the world, to becoming an author and working in the tech industry. |
Wine List – all donated by our fantastic club sponsors!
Food Menu
Assorted Crostini: artichoke parmesan, goat cheese and tomato, and fig and olive crostini
Crudite: bell peppers, cherry tomatoes, jicama, broccoli, cauliflower, carrots, celery, endive and assorted dips (hummus, tzaziki, and tapenade)
Assorted Cheeses: selection of artisan cheeses, nuts, dried fruit, and preserves
American Charcuterie: artisan salumi, prosciutto, pate, marcona almonds, cornichons, jardiniere, mustards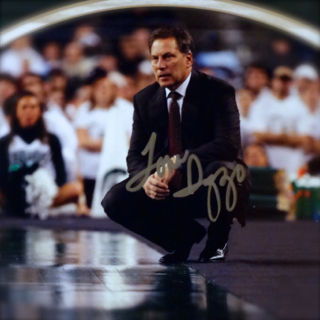 We will be selling raffle tickets and holding a drawing to win a unique Tom Izzo autographed framed picture which we know will look great on the wall of any Spartan fan! We'll also be giving away other MSU memorabilia. Raffle tickets are only $5 each, or better yet buy 4 and get 1 free! All proceeds from the raffle ticket sales benefit the MSU Alumni of SF Bay Area Scholarship Fund. We are almost halfway to our goal of raising $30,000 to endow our scholarship fund which will help students from the Bay Area attend MSU. Your support of this goal is much appreciated!
Event Sponsors